Our Story
Zozo Organics is a family owned and operated business based in Sydney, Australia.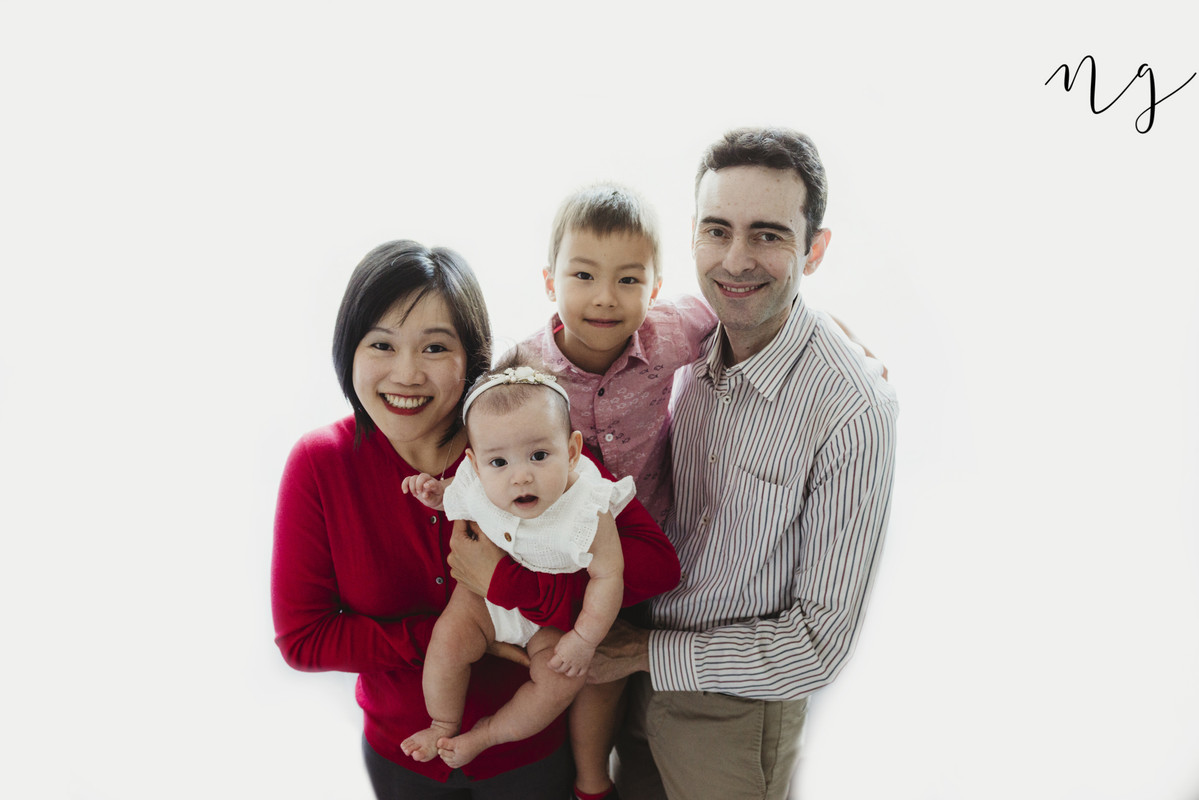 Dean, Khim, and Enzo (our 7 year old) are the proud founders of this natural skin care business and in January 2019 we welcomed a new member to the ZoZo Organics team - Giada, our darling daughter!
Khim is a practicing pharmacist who has been working as a community and retail pharmacist for last 15 years. She was working as a full-time pharmacist in one of the busiest pharmacies in Sydney's Inner West for 7 years before her "little monster", and main inspiration for ZoZo Organics, arrived.
Over the years, Khim had dealt with all sorts of health issues daily, but one particular issue always caught her interest- SKIN related problems! It seemed that almost everyone suffers from a skin condition from dry skin and itchiness, to inflamed skin or through to more dehabilitating skin conditions. Khim herself, has been dealing with irritated skin since childhood. She remembers that as a child, she wasn't alone in dealing with her skin battle - her poor mother was dealing with it too, and it also became a common conversation topic among siblings! This became a huge motivation for Khim, now a mum to use her qualifications along with her passion for her family, to create a skincare brand that could help not just her family but others too.
Dean's career background isn't directly related to health, but is full of technology, information and gadgets. Dean has also had a lifelong interest in researching and trying out organic & natural treatments for all sort of health related issues, particularly autoimmune diseases. He has been a motivating force for Khim, supporting her with the tech side, as well as emotionally, to get ZoZo Organics off the ground.
Then came Enzo! The real inspiration of this company. Enzo came into their lives in 2014, and being first-time parents with a newborn, they were so careful with every product intended for him. For the first time, they found they were paying very close attention to the product labels and researching strange ingredient names. They felt passionate about wanting to chose products that were Australian made and Australia sourced where possible. From her career, Khim felt that Australian made products are trustworthy, high quality, and that Australia grown crops are more likely to be free from harsh pollutants or hidden chemicals versus overseas ingredients.
As a result of all of the above, the motivation and inspiration slowly formed and they set out to develop and provide Australian-made products that would be of the highest quality, unique, natural, safe, and solve so many of the SKIN related issues they had come across over the years both professionally and at home with a little one.
Today ZoZo Organics is a brand dedicated to creating natural and organic skin care solutions to help Men, Women and Children of all ages.